Forgotten World Rail Carts
Alexander Motel provides accommodation near Forgotten World Adventures which runs self-driven Rail Cart tours along the decommissioned railway line of the Forgotten World Highway. Have some fun, learn of a history unique to New Zealand and share a story and experience that belongs to everyone.
Nestled within the deep hidden valleys of New Zealand's Forgotten World has been described as the ultimate way to explore rural New Zealand. Travel along a decommissioned railway line, through tunnels, over bridges and rivers and to townships that time forgot. Forgotten World Adventures shares a history unique to New Zealand. It's truly unforgettable.
Choose to travel a segment of the line, or the entire 142 kilometres. RailCart tours depart during the summer months of October through to May. You can depart from three locations,Taumarunui, in the heart of the King Country; Stratford, in the heart of Taranaki and the self proclaimed Republic of Whangamomona.
For more information see.
Receive a Forgotten World Adventures Rail Cart Discount Voucher whenever you stay with us at Alexander Motel.
Every stay entitles you to a voucher to save 5% on any of the different trips ranging from the 5 tunnel tour to the heli-jet and big combo tours. You can use the voucher during your visit or at a later date as you choose. (Tour booking subject to availability.)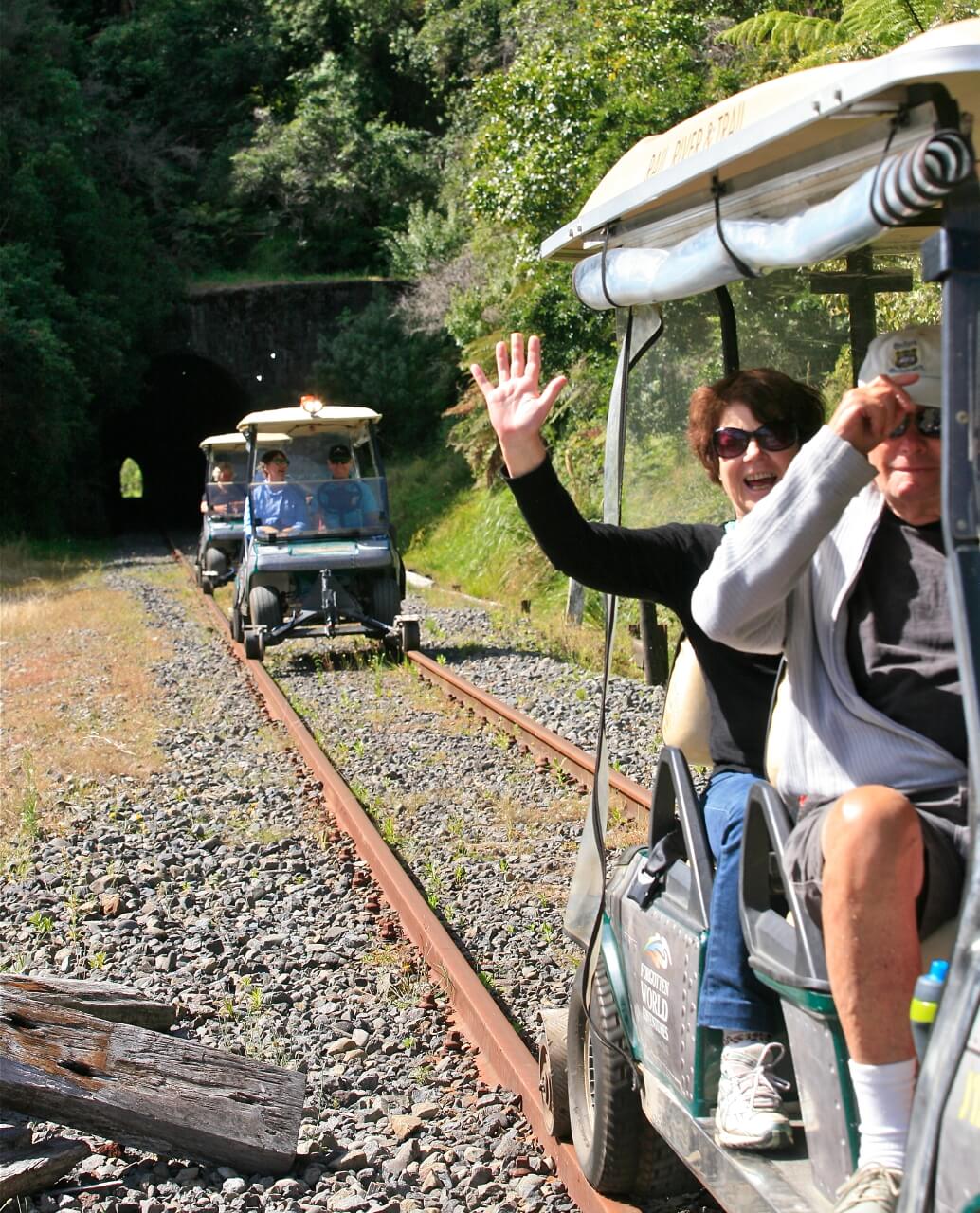 To check availability and book  just click  on the yellow button to go to the booking calendar
Please do not hesitate to share this information on your social media